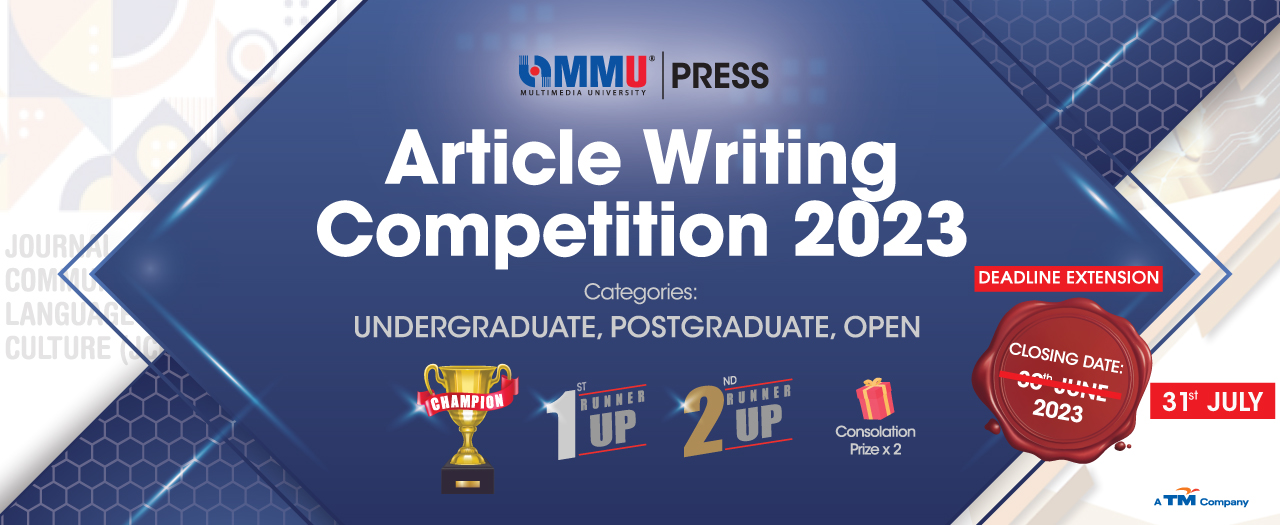 Banner_1280-x-525-pixels-v2.1
Innovation, Sustainability and Wellbeing in the Digital Era
MMU Press is organising an Articles Writing Competition 2023 with the objective to provide a platform to gather scholars from different disciplinary backgrounds to communicate and share their works to the world.
Participating MMU Press Journals
Your article is required to be:
(1) submitted to MMU Press journals latest by 30 June 2023 *now extended to 31 July 2023 !;
(2) Only the first 30 submissions to each journal (don't worry, we have  8 journals for you to choose! Select one that fit your scope) shall qualify for consideration in the award selection process, subject to the condition that your paper successfully undergoes the revision and obtains acceptance;
(3) between 4,500 and 7,000 words in length (preferable);
(4) comprehensive research articles that provide in-depth analysis and substantial findings (preferable);
(5) original and never been published before or under consideration for publication in any ISSN/ ISBN/ eISSN /eISBN-registered publication;
(6) prepared based on MMU Press journals' guidelines (can be downloaded from their website);
(7) written in English, original, unpublished, and must not infringe the intellectual property, privacy and other rights of any third party;
(8) By participating in the competition, you are agreeing to publish your article in MMU Press journals, subject to acceptance for publication after peer review and revisions;
(9) Alterations to the authorship are not permitted once the manuscript has undergone revision;
(10) One of the authors must hold a Malaysian bank account for award purposes;
(11) Ready to submit to journal?* Click your preferred journal HERE;
(12) DON'T FORGET to inform Organising Committee after your step (11) by clicking this FORM [Information required: (a) Title of paper; (b) Authors & affiliations, (c) Email address of first & corresponding author, (d) Contact number, (e) Journal to submit, (f) Category (Undergraduate, Postgraduate, Open)].
*Cover Letter to submit together with your research article: HERE
*Open Journal Systems' User Manual: HERE
*The template of the article can be downloaded under each journal's "Submissions" tab.

*Peer review will begin followed by your revision after receiving the comments from reviewers.
**Accepted by 31st August 2023 & to be published in 2nd issue of year 2023, 1st & 2nd issues of year 2024.
The prizes are awarded for each category (undergraduate, postgraduate, open), and for each MMU Press journal. The prizes consist of the following: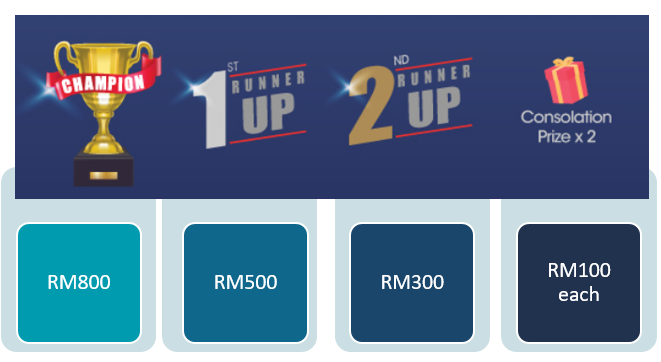 Three categories:
✓ Undergraduate category (first & corresponding author currently registered as UG student in higher education institution)
✓ Postgraduate category (first & corresponding author currently registered as PG student in higher education institution)
✓ Open category (i.e. academic, researcher, post-doctoral, students, others)
The organising committee has the right to make the final decision of the prizes.
Note: First author will be the recipient of the award.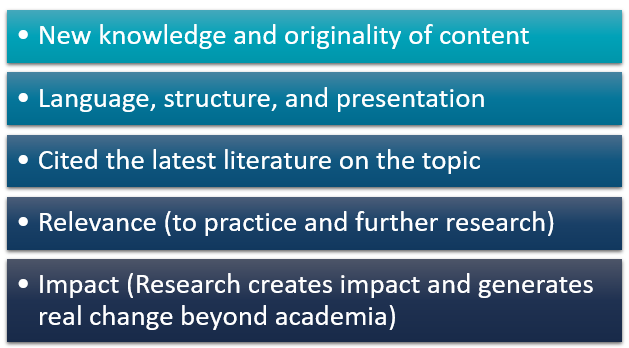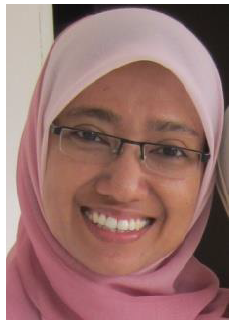 Assoc. Prof. Dr. Azizah Othman
Universiti Sains Malaysia
Dr. Azizah Othman is an Associate Professor and a clinical psychologist with special interest in children and adolescents at Department of Paediatrics, School of Medical Sciences Universiti Sains Malaysia (USM), Kubang Kerian since 2008. She develops and co-ordinates the Integrated Psychology Post-Graduate Joint Degree Program USM-UPSI that offering master and doctoral clinical psychology programmes. Dr. Azizah teaches psychology at various levels (certificate, diploma, undergraduate, postgraduate) in medical and allied-health school and supervises research students and trainees in counselling and clinical psychology. She also provides psychological assessment and psychotherapy at Psychology Clinic Hospital USM, USM Executive Polyclinic, in addition to offering counselling service for children, parents, and students.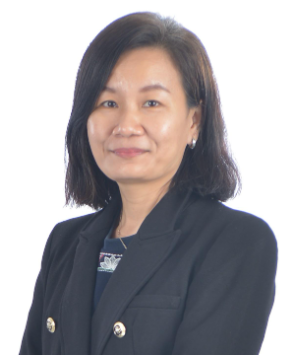 Assoc. Prof. Dr. Chong Lee Lee
Asia Pacific University of Technology and Innovation
Chong Lee Lee is an Associate Professor at Asia Pacific University and has a PhD in Financial Economics. She has published in international refereed journals such as the Journal of Behavioral Finance, The Journal of Risk Finance, Managerial Finance, Studies in Economics and Finance. Technology in Society and many more. She also has vast teaching experience in both undergraduate and postgraduate levels.  Her research interest includes international finance, financial derivatives, behavioral finance and investment. Currently, she involves in financial technology-related project and activities.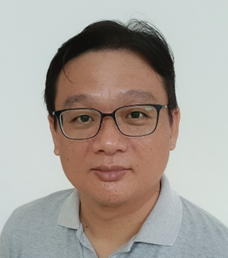 Assist. Prof. Ir. Dr. Chua Ming Yam
Xiemen University, Malaysia
Ming Yam Chua, PhD, was born in Malacca, Malaysia, in 1980. He earned his BEng. degree (Hons.) in electronics and MEngSc. and Ph.D. in engineering focusing on radar system design and radar waveform synthesis techniques from Multimedia University, Malaysia, in 2003, 2007, and 2016, respectively. He was with Multimedia University as a Research Associate from 2003 to 2009, Lecturer from 2009 to 2012, Senior Lecturer from 2012 to 2022, and is currently an Assistant Professor at the School of Electrical Engineering and Artificial Intelligence, Xiamen University, Malaysia. Dr. Chua completed his 23 months postdoctoral research fellowship from Nov 2016 to Sep 2017 at the Center for Environmental Remote Sensing, Chiba University, Japan, working on developing Synthetic Aperture Radar systems and conducting flight missions in Japan and Indonesia. Dr. Chua has delivered numerous grants and consultancy projects in developing synthetic aperture radar systems, developing FPGA applications for radar systems, and human sensing techniques.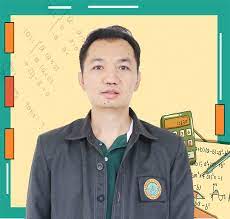 Assoc. Prof. Dr. Grienggrai Rajchakit
Maejo University, Thailand
Assoc. Prof. Dr. Grienggrai Rajchakit was born in 1981. He received the B.S. (Mathematics), Thammasat University, Bangkok, Thailand, in 2003. He received the M.S. (Applied Mathematics), Chiangmai University, Chiangmai, Thailand, in 2005. He was awarded Ph.D. (Applied Mathematics), King Mongkut's University of Technology Thonburi, Bangkok, Thailand, in the field of mathematics with specialized area of stability and control of neural networks. Currently, he is working as a lecturer at Department of Mathematics, Faculty of Science, Maejo University, Chiangmai, Thailand. He was the recipient of Thailand Frontier author Award by Thomson Reuters Web of Science in the year 2016 and TRF-OHEC-Scopus Researcher Awards by The Thailand Research Fund (TRF), Office of the Higher Education Commission (OHEC) and Scopus in the year 2016. His research interests are complex-valued NNs, complex dynamical networks, control theory, stability analysis, sampled-data control, multi-agent systems, T-S fuzzy theory, and cryptography, etc. Dr. Grienggrai Rajchakit serves as a reviewer for various SCI journals. He has authored and co-authored of more than 164 research articles in various SCI journals.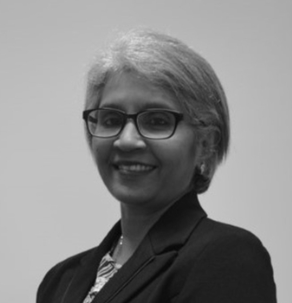 Assoc. Prof. Dr. Gowrie Vinayan
Heriot-Watt University, Malaysia
Gowrie Vinayan, PhD, PMP®, SMC™ is an Associate Professor in Edinburgh Business School at Heriot-Watt University, Malaysia campus. A qualified Project Management personnel, Gowrie teaches project management both at undergraduate and postgraduate level (MSc and MBA). Her scholarly efforts are devoted to areas of Operations and Production Management, Project Management and Supply Chain Management. Prior to joining the academia, she was with a multinational organization where she received extensive industry exposure in Project Management, Logistics, Warehousing and Procurement. Besides lecturing, she has also designed and conducted trainings related to Project Management and strategy execution to working adults.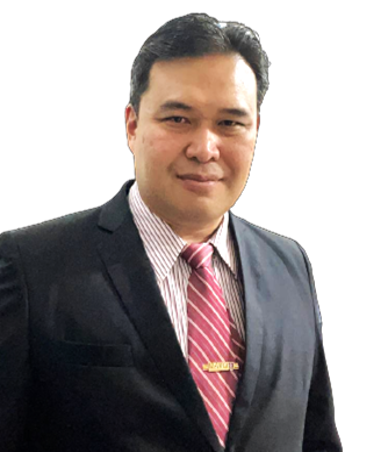 Assoc. Prof. Ts. Dr. Hairulnizam Bin Mahdin
Universiti Tun Hussein Onn Malaysia, Malaysia
Dr. Hairulnizam Mahdin is an Associate Professor at the Faculty of Computer Science and Information Technology at Universiti Tun Hussein Onn Malaysia. He has an extensive background in computer science and has been actively involved in many conferences internationally, serving in various capacities including chairman, program committee, general co-chair, and vice-chair. He has also served as the best paper award judge in several conferences. In addition to his involvement in conferences, Hairulnizam has also been an editor and co-editor for numerous book chapters and guest-edited many special issue journals. He has published over 100 journal and conference papers indexed by various indexes including WOS, Scopus, and Google Scholar. His research interests include the Internet of Things (IoT), data management, and artificial intelligence (AI).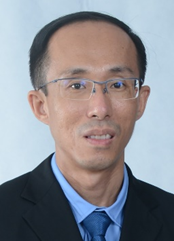 Assoc. Prof. Dr. Lau Kok Tee
Universiti Teknikal Malaysia Melaka
Kok-Tee Lau obtained his Ph.D. in Materials Science and Engineering from The University of New South Wales, Australia, in 2012. He is currently an Associate Professor in the Faculty of Mechanical and Manufacturing Engineering Technology, Universiti Teknikal Malaysia Melaka. His research focuses on materials processing of polymer composites and the development of functional coating materials. He actively collaborates with the manufacturing industry in materials research and has authored over 60 papers in international journals and conference proceedings.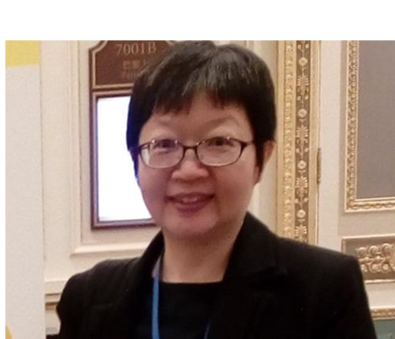 Prof. Dr. Lee Chien Sing 
Sunway University, Malaysia
An IEEE senior member since 2007, she believes in interdisciplinary research. In 2008/2009, she was awarded a Fulbright Fellowship to Georgia Tech and Lehigh University, USA, thanks to her IEEE mentors and team at Multimedia University. The Fellowship complemented diverse research areas, mainly her Cognitive Modelling Lab (CogMoLab) research. In 2009, she earned the Ten Young Outstanding Malaysian (Science and Technology Development) award from the JCI (M). Subsequently, she was fortunate to have experienced 2 years of overseas work-life in the Graduate Institute of Network Learning Technology, National Central University, Taiwan. Subsequent 2 years in the Faculty of Creative Industries, Universiti Tunku Abdul Rahman, was a turning point in her computing/design career. The joy of discovery and collaboration in/with Malaysia, Japan, Netherlands, Australia, USA, Singapore, Taiwan, and China Distinguished Professors were enlightening. She is grateful to her IEEE and Fulbright mentors, collaborators and team who made these possible.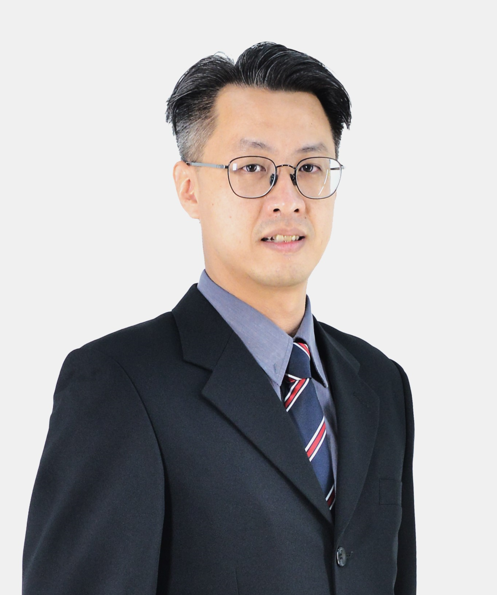 Dr. Lee Gin Chong
UOW Malaysia KDU Penang University College, Malaysia
Dr. Lee Gin Chong received his doctorate (Doctor of Philosophy) in Artificial Intelligence from Universiti Malaya. Currently, he is a Senior Lecturer and the Programme Leader of Postgraduate Programme at the Department of Engineering, School of Engineering, Computing and Built Environment at UOW Malaysia KDU University College, Penang. Prior to this, he was lecturer at the Multimedia University, Melaka. His research interest includes Self-Organizing Echo State Network, Deep Learning (Convolutional Neural Networks and Recurrent Neural Networks), Continual Learning in Neural Network, Human Action Recognition, Facial Pose Estimation, Face Authentication, Human-Machine Interface. He is Huawei Certified ICT Associate– Artificial Intelligence (HCIA-AI), for 2020 – 2023.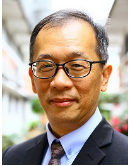 Prof. Dr. Lim Tong Ming
Tunku Abdul Rahman University of Management and Technology
Prof Lim has about 10 years of commercial software and close 20 years of academic experiences with two software companies and four universities respectively. Having many years of industry exposure, Prof Lim understands well the needs of the IT industry. His experience has allowed him to have deep understanding of industrial driven applied research projects. Prof Lim's research areas span from object technologies on software engineering to databases, peer to peer technologies, knowledge sharing to social media analytics and social influence maximization. He has completed many grants where these grants are secured from FRGS, eScience, SKMM, MDec, Monash Internal grant, UTAR internal grant and Sunway Internal grant. Many master students under his supervision have graduated from Monash University, Universiti Tunku Abdul Rahman and Sunway University in the last 15 years. Currently Prof Lim is the Director for CBIEV and Professor in FOCS. He is a professional ACM member and am currently society affiliate member of IEEE association.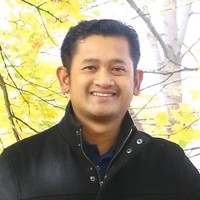 Dr. Mohd Hafizuddin Mohd Yusof
Bahrain Polytechnic
Hafizuddin Yusof, originally from Selangor, Malaysia, is now working at Bahrain Polytechnic, Bahrain as an Assistant Professor. He was an experienced academician and lecturer at Multimedia University Malaysia. He had been teaching there since 1999, specializing in technical subjects like web programming, interactive media, games, and interactive installation. Hafizuddin holds a BSc degree in Computer Science from the University of Essex in the United Kingdom, a Master's degree in Information Technology from Multimedia University Malaysia, and a PhD in Computer Science with a focus on Machine Learning from the University of Birmingham in the United Kingdom, which he completed in 2016. Aside from his academic career, Hafiz had participated in various hackathons in Malaysia, winning prizes in some of them. In 2020, he and his teammate were recognized with an ArtScience Prize award by the Malaysian Academy of Science for their innovative project. Hafiz is passionate about teaching and believes in making a positive impact on his students' lives beyond just imparting knowledge. He aims to inspire, support, and mentor students to excel in their studies and future endeavors.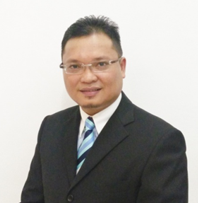 Assoc. Prof. Dr. Hj Mohd Nazri Bin Hj Mohd Noor
Open University Malaysia; METEOR Learning Sdn Bhd
Associate Professor Dr. Mohd Nazri is currently the CEO of METEOR Learning Sdn Bhd. He was a former Registrar and Senior Management Team of Open University Malaysia (OUM). His specialisation area is Marketing. He is also a member of Chartered Institute of Marketing (Malaysia), an affiliate member of Association of Plantation Alumni UiTM Malaysia and a Certified Trainer for Entrepreneurship Development Programme by the Ministry of Education and the Malaysian Academy of SME & Entrepreneurship Development (MASMED). Prior to joining OUM, he held several academic and administrative posts at Multimedia University (2015-2019), University Teknologi MARA (2003-2015), Employees Provident Fund (1997-2003), and the Malaysian Timber Industry Board (1991-1997). He is also a Senior Malaysian Qualifications Agency (MQA) Assessor and very active in consultation activities as well as self-development programmes in both locally and abroad. He has published and reviewed a number of international conference papers, journal articles and books. He also won a number of awards in international conferences such as Best Paper Award and Best Presenter Award. Having had a vast range of working experience with both private and public sector, he was awarded a research grant to study the socio-economic development of people in Cambodia, Laos, Myanmar and Vietnam in 2015. Apart from that, he is also very active in sharing his views about business, education and self-development in newspapers, TV and radio programmes.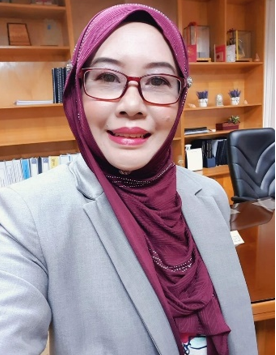 Assoc. Prof. Dr. Nor Azura Adzharuddin 
Universiti Putra Malaysia, Malaysia
Assoc. Prof. Dr. Nor Azura is currently the Head of Department of Communication, Faculty of Modern Languages & Communication (UPM). Graduated from The University of Sheffield, U. K (PhD in Advertising and Media), she has been the recipient of the Certificate of Excellent Service for 9 consecutive years in UPM. Her appointments include as an Associate Research Fellow (2017-2022) for Halal Products Research Institute and an Associate Fellow for Centre for Corporate Strategy and Relations (2016-2021) to share her expertise in marketing and communication strategies. She also served as Program External Examiner and Guest Speaker at various organizations. She has produced more than 80 academic publications and supervised more than 100 (PhD, Masters and Degree) students.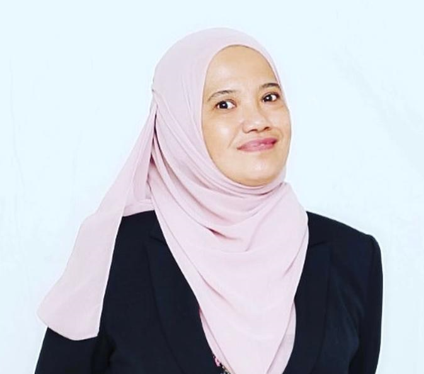 Assoc. Prof. Dr. Norshima Binti Zainal Shah 
National Defence University of Malaysia
Norshima has been with the Language Centre UPNM since June 2004. She has held many administrative positions including Director of the Language Centre, Deputy Director of the Academic Development Centre, and Deputy Director of the Language Centre. She has 18 years of university teaching experience and altogether 28 years of English language teaching experience. She holds a PhD in Humanities and Social Sciences (Critical Thinking) from Dublin City University in Ireland, as well as an MSc and a B.Ed. (TESL) from Universiti Putra Malaysia. Norshima is a conscientious and industrious individual. Her latest accomplishments include winning the Dale Carnegie Highest Award for Achievement and a final mark of 99.58 percent in the Open Program Spring 2021 course: Integrating Critical Thinking into the Exploration of Culture in an EFL Setting.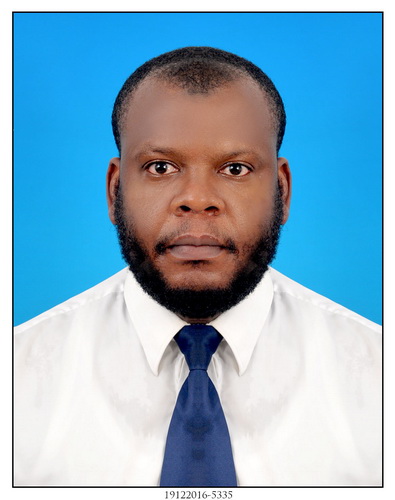 Assoc. Prof. Dr. Sakiru Adebola Solarin
University of Nottingham Malaysia
Sakiru Adebola Solarin read for his Ph.D. in Universiti Utara Malaysia. Currently, he is an Associate Professor and Exam Officer at the School of Economics, University of Nottingham, Malaysia. Prior to joining the University of Nottingham, he was affiliated with Multimedia University Malaysia, where he was the Chairperson of Centre for Globalisation and Sustainability Research (GCSR) for several years. He has written several journal papers on numerous areas of Economics including tourism economics and has participated in many national and international conferences.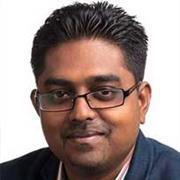 Dr. Samuel Jebaraj Benjamin
University of Waikato, HAMILTON, New Zealand
Dr Samuel Jebaraj Benjamin joined the University of Waikato in 2019. Prior to this, he was lecturing at the University of Otago, New Zealand. He obtained his PhD from Multimedia University and also holds a Master of Business Administrative (MBA) from the University of East London, and Bachelor of Science in Applied Accounting from Oxford Brookes University. Samuel's professional qualifications include membership of CPA Australia. He has many years' experience in teaching financial reporting, financial analysis and management accounting courses at undergraduate and postgraduate levels.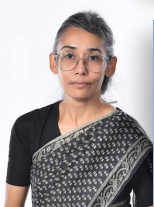 Dr. Sanghamitra Dalal 
Universiti Teknologi MARA
Dr Sanghamitra DALAL is a Senior Lecturer at the College of Creative Arts, Universiti Teknologi MARA, Selangor, Malaysia. She completed a PhD in postcolonial diasporic literature at Monash University, Melbourne, Australia, and had taught in Goethe University, Frankfurt, Germany, and in different secondary and tertiary academic institutions in India. Her research interests include postcolonial migration and diasporic literatures, with special interest in South and Southeast Asian literatures in English; transnational and transcultural literatures and cultures; life writing and food writing. She has published articles in WoS and Scopus indexed journals and book chapters with Routledge and Palgrave Macmillan. She is also serving as one of the judges for The Queen's Commonwealth Essay Competition since 2021, organized by The Royal Commonwealth Society, London, UK.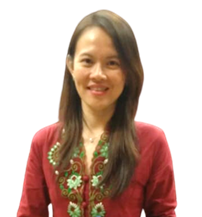 Assoc. Prof. Dr. Tan Cheng Ling
Graduate School of Business, Universiti Sains Malaysia
Dr. Tan Cheng Ling is an Associate Professor of Operations and Innovation Management at the Graduate School of Business, Universiti Sains Malaysia (USM). With a passion for advancing the field of operations and innovation management, she has garnered recognition for her ground-breaking contributions and authored two remarkable books: "Emerging Research in Innovation and Operations Management: A Systematic Meta-Analysis Approach" and "The Strategic Importance of Creating Breakthrough Performance: Cases in Malaysia." Dr. Tan's profound commitment to research is showcased through her exceptional leadership in securing various prestigious research grants and her consistent publication in the International Journal of Production Economics, Technological Forecasting and Social Change, Industrial Management & Data Systems, Journal of Retailing and Consumer Services, and many more. Dr Tan's diverse research interests reflect her versatility and expertise, allowing her to address a wide range of vital topics in the field of operations and innovation management. In addition to her remarkable contributions as a researcher and author, Dr. Tan has also been actively involved with renowned academic journals as a respected reviewer and invited editor.

  Assoc. Prof. Ts. Dr. Tan Wee Hoe 
UCSI University
Wee Hoe Tan is an Associate Professor and the Head of Research and Postgraduate Studies at the Faculty of Social Sciences and Liberal Arts in UCSI University, Malaysia. Dr Tan received a PhD in Education, specializing in game-based learning from University of Warwick. He began working between the creative industry and the academia, facilitating university-industry collaboration in Malaysia, UK and US. Before the Covid-19 pandemic, he was a Visiting Faculty at SUTD Game Lab, Singapore, a Hubert H. Humphrey Fellow at the Penn State College of Education, and a Visiting Research Scientist at the Play2Prevent Lab, Yale Center for Health and Learning Games. His research interests spread across various fields in creative multimedia and inventive problem solving.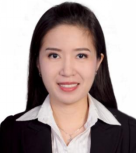 Assoc. Prof. Ir. Ts. Dr. Wong Shen Yuong
Xiamen University, Malaysia
Associate Professor Ir. Ts. Dr. Wong Shen Yuong is with the Department of Electrical and Electronics Engineering (EEE), Xiamen University Malaysia. She is a Professional Engineer (PEng/Ir) in Electrical Engineering registered to the Board of Engineers Malaysia (BEM), a registered ASEAN Chartered Professional Engineer (ACPE), a Professional Technologist (Ts) registered to the Malaysia Board of Technologists, a Senior Member of the Institute of Electrical and Electronic Engineer (IEEE), Corporate Member of Institutions of Engineers Malaysia (IEM), and Accreditation Panel of Engineering Accreditation Council (EAC). She also serves as an editorial board member for several journals. Her research interests include Computational Intelligence, fuzzy system, machine learning, electrical power system faults detection and diagnosis, renewable energy, computer vision, robotic and Internet of Things.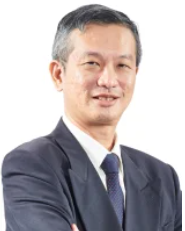 Assoc. Prof. Ir. Dr. Yap Tze Chuen
Heriot-Watt University Malaysia
Ir. Dr. Yap Tze Chuen (TC Yap) is an associate professor in Mechanical Engineering. He is currently the Associate Director of Research and Enterprise for his school and also a member of the Research Management Committee of HWUM. His research interests are dry friction and wear, cryogenic tribology, additive manufacturing, and non-conventional manufacturing. He is a Chartered Engineer with Engineering Council U.K. (ECUK), member of IMechE, professional engineer with Board of Engineers, Malaysia (BEM), member of IEM (MIEM) and Senior Fellow of Higher Education Academy, UK (SFHEA).